Congratulations KK Fall Spectacular 2020 Dancers! Click here!
IMPORTANT UPDATE!
IMPORTANT UPDATE!
~la kajira~ is not counted as a post.
REMEMBER! All dancers must be COMPLETELY anonymous.
Click here for scoring system,contest day procedure and FAQ.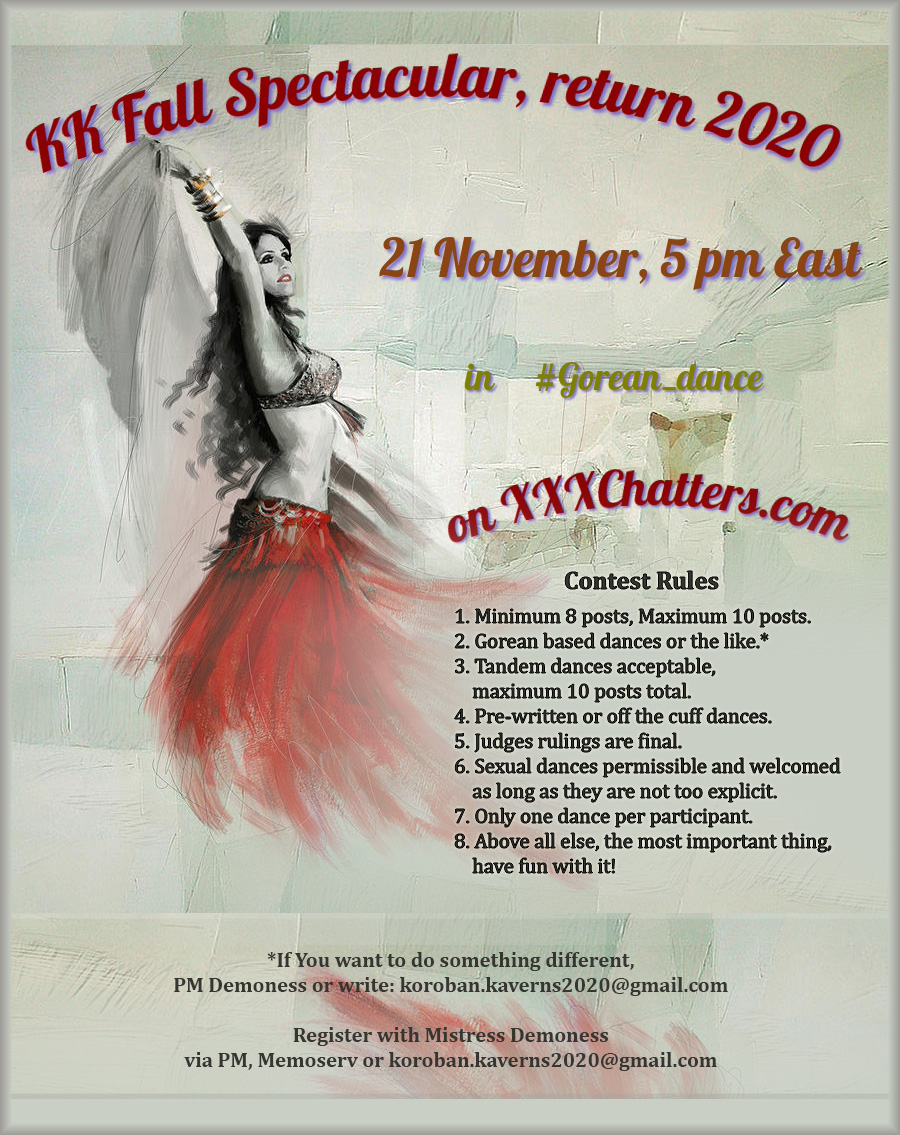 Registration Details
Send your name, type of dance, your silk level, your dance level (beginner or advanced), time available to dance, and contact email.
KK Spectacular Radio Ad by DJ'chemastry aka chemy{KK} courtesy of Master Lu'Kel of Radio Airwaves.
The People's Station